Natural Summer Yard and Organic Garden Maintenance in the Twin Cities Area
Summer is a busy time for keeping up with yard maintenance and fine gardening. If you're looking to spend more time enjoying your backyard and gardens while spending less time maintaining them, Pierson Garden and Landscape can help. We offer summer maintenance services for home landscapes, natural lawns, and organic gardens located in the western Twin Cities suburbs.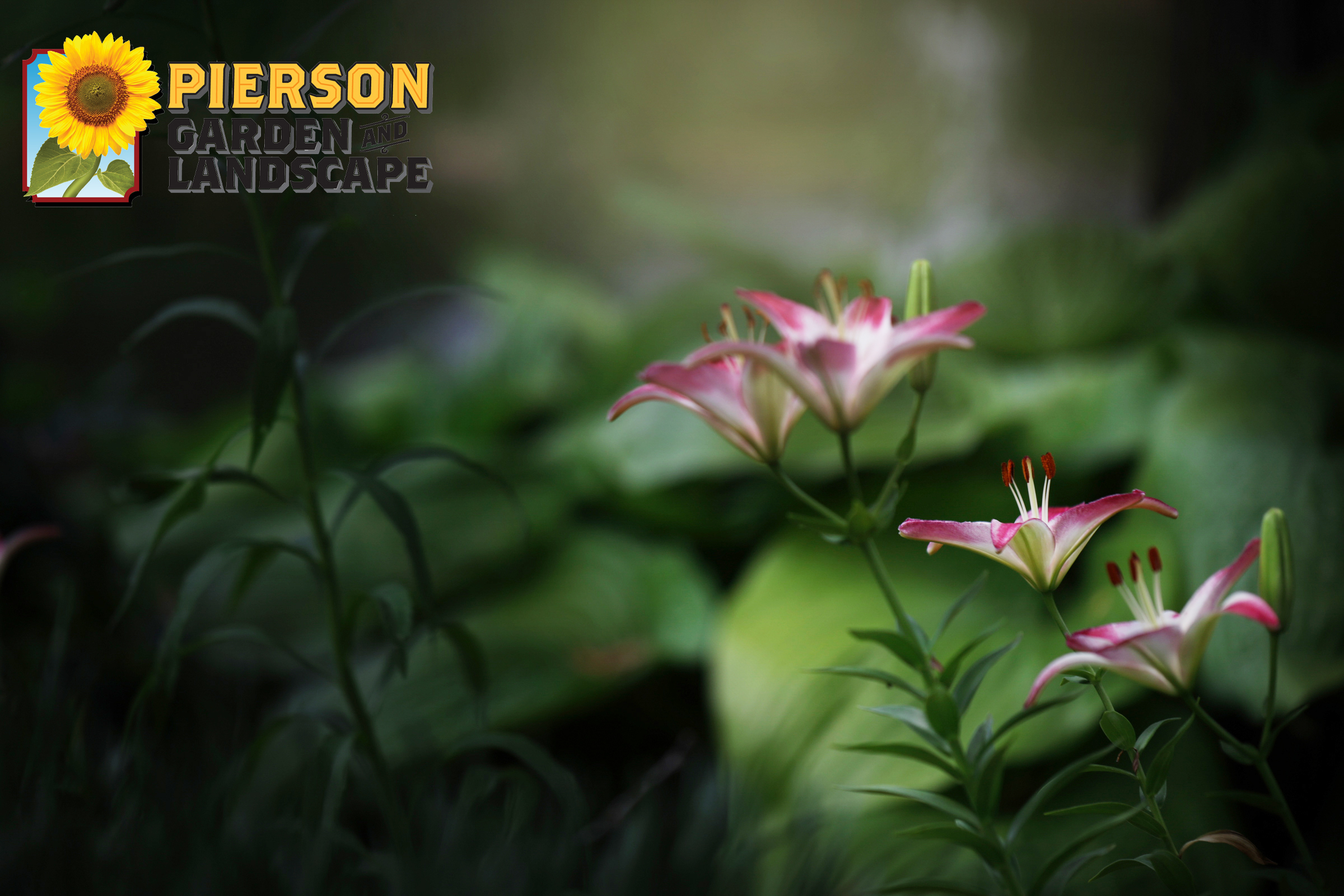 Container and Garden Maintenance
Your containers and garden beds need constant care in order to flourish during the summer. Our experienced team has the technical fine gardening training needed to properly maintain your gardens and containers. We can perform routine care for your plants and soil, including fertilizing, pruning, deadheading, splitting/dividing, and watering for your annual containers and perennial beds.
Mulching and Weed Prevention
Keeping weeds under control during the Minnesota growing seasons is a full-time job. Pierson Garden and Landscape's professional weed control and mulching services make it easier to keep your natural gardens and yard looking healthy and beautiful all summer long. Our mulching services can create a clean, professional appearance for your gardens while reducing weeds and conserving soil moisture. We also offer weed prevention in the western Twin Cities area, using organics to keep weeds from ruining your lawn and landscaping.
Insect and Disease Control
Summer fine gardening and maintenance in Minnesota should always include insect and disease control. We are your local experts in insect and disease control, protecting your plants and trees throughout the hot and humid summer. We use eco-friendly and organic solutions to keep insects and diseases from destroying your plants and trees. Our crews can also perform pruning and trimming to promote healthy tree and shrub growth.
Go ahead and enjoy your summer while we take care of your fine gardening and yard maintenance needs. Give Pierson Garden and Landscape a call to learn more about all our summer and seasonal maintenance yard and garden services for our neighbors in Chanhassen, Minnetonka, Eden Prairie, and other local communities west of the Twin Cities.