Fine Gardening Services West of the Twin Cities
At Pierson Garden and Landscape, our reliable landscape experts are your year-round yard and garden maintenance professionals for the western Twin Cities suburbs. We provide fine gardening yard maintenance for all four seasons to keep your property and plants looking healthy and beautiful. Let our team take care of the weeding, raking, planting, and pruning while you relax and enjoy the benefits of a beautifully landscaped yard.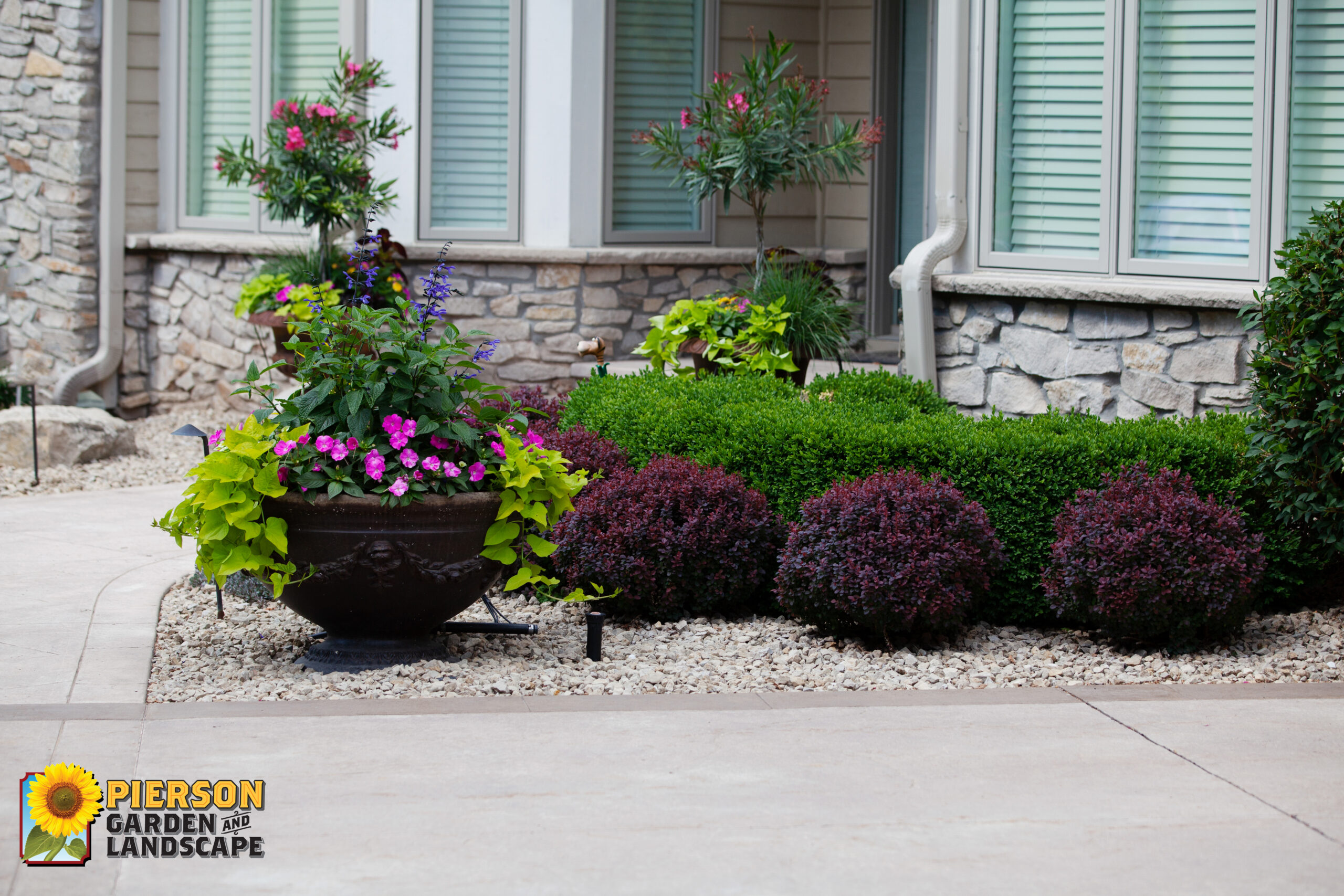 What is Fine Gardening?
Simply put, fine gardening relates to any sort of garden care and yard maintenance. While some people enjoy spending time nurturing their gardens and landscaping, other property owners would prefer to spend their time doing other activities. For those living in the western Twin Cities suburbs who do not want to spend their spare time tending to their yard, we offer fine gardening services to maintain soil, plant, and tree health during every season. Our fine gardening services include:
Spring Maintenance. Our crews can perform your spring yard wake-up and maintenance, including clearing garden beds, pruning, fertilizing, planting annual flowers, and much more.
Fall/Winter Maintenance. We can perform your fall maintenance to get your gardens and yard ready for winter, including leaf removal, perennials cutbacks, and bulb planting.
Summer Maintenance. Enjoy your summer while we provide summer yard maintenance and fine gardening, including weeding, watering, and container maintenance for homes in the western Twin Cities suburbs.
Our team has you covered for yard maintenance and fine gardening year-round. Whether you're looking for a one-time yard cleanup or are in need of ongoing seasonal maintenance, we've got your back
Twin Cities Fine Gardening Professionals
Keep your gardens and landscaped areas gorgeous in every season. Pierson Garden and Landscape is here to help with every aspect of soil amendments, weed control, mulching, planting, fertilizing, and pruning to keep your landscaping healthy and maintained all year round. Contact us to learn more about all our Twin Cities fine gardening services.