Fall/Winter Yard and Garden Maintenance in the Twin Cities Area
Minnesotans know better than anyone how to prepare for a long, cold winter, including buttoning up gardens and landscaping before the snow begins to fall. Pierson Garden and Landscape is your trusted source for all your yard and garden maintenance needs whenever fall and winter come around. We have been serving our customers in the western Twin Cities suburbs since 2007, performing fine gardening and yard maintenance services year-round.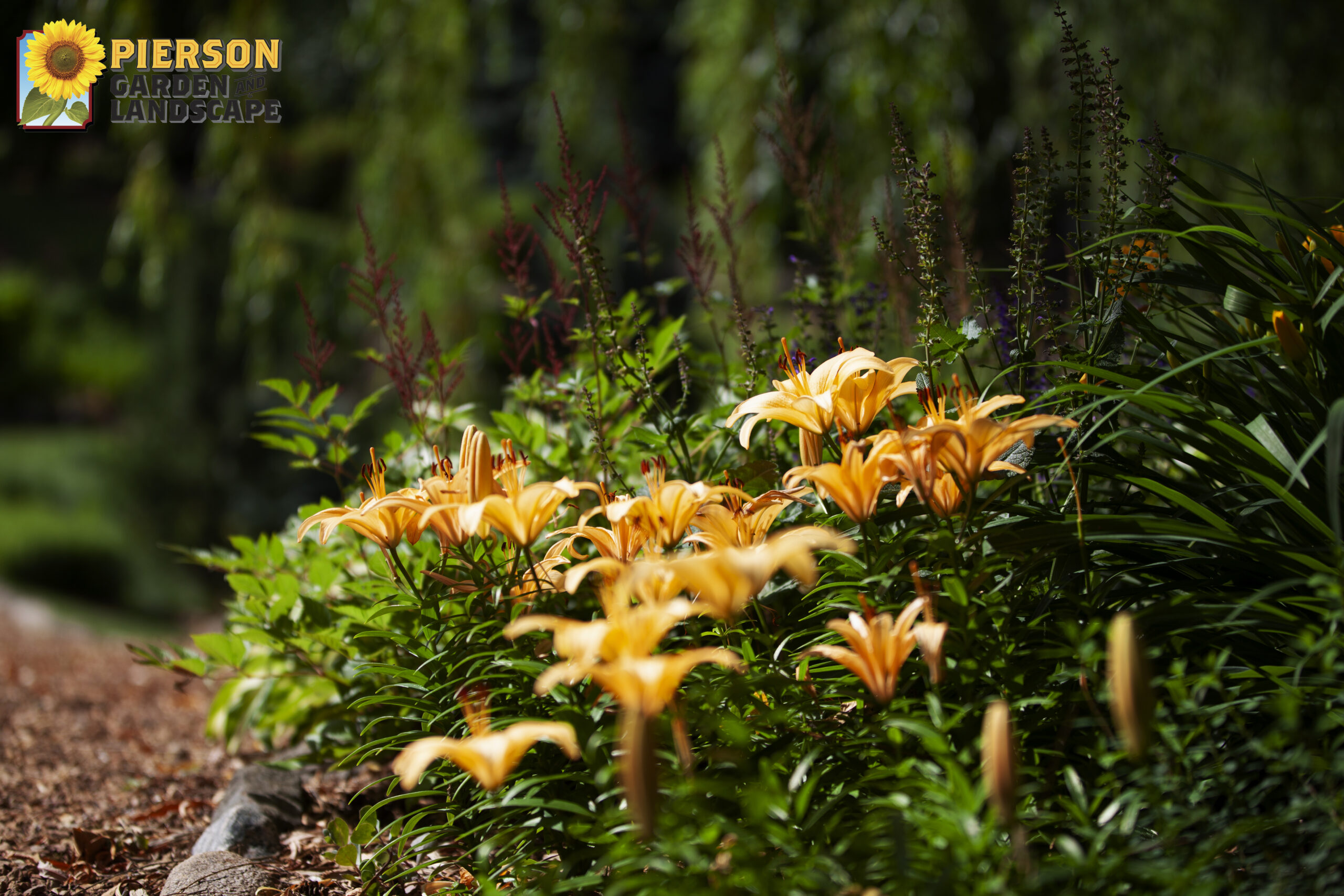 Yard and Garden Bed Leaf Clean Out
As the stunning leaves turn from green to shades of red, gold, and orange, it is only a matter of time before they cover your lawn and garden beds. If you need help with cleaning out leaves from your garden beds and containers, give Pierson Garden and Landscape a call. We can perform garden bed cleanouts, outdoor winterizing, and leaf removal to get your yard and garden ready for winter weather.
Perennial Cut Downs and Trimming
Do you have lilies, irises, hostas, peonies, or other perennials in your landscaping that need fall maintenance? Our Twin Cities gardening and landscape experts can perform your perennial cut downs and cutbacks to prepare for the cold season ahead. Cutbacks or cut downs of perennials can protect your soil and reduce the amount of cleanup that your garden beds require come springtime.
Fall Bulb Planting
Do you want to enjoy early spring flowers? The earliest spring flowers need to be planted in the fall in order to be ready for bloom while the snow finishes melting. Our team can plant your fall bulbs to give your gardens those gorgeous colors in early spring. We can ensure your tulips, daffodils, irises, allium, snow crocus, and other spring flowers are perfectly planted and first to bloom come spring. Most bulbs should be planted by mid-October in Minnesota for the best results.
If fall/winter garden and yard maintenance are taking up all your free time, give Pierson Garden and Landscape a call. Our team is happy to help prepare your yard and gardens for the upcoming winter with our fine gardening and maintenance services in Victoria, Minnetonka, Chaska, and the other western Twin Cities suburbs.